Yesta "Churra" Blond Ale 330ml
Product Code: 18-AC01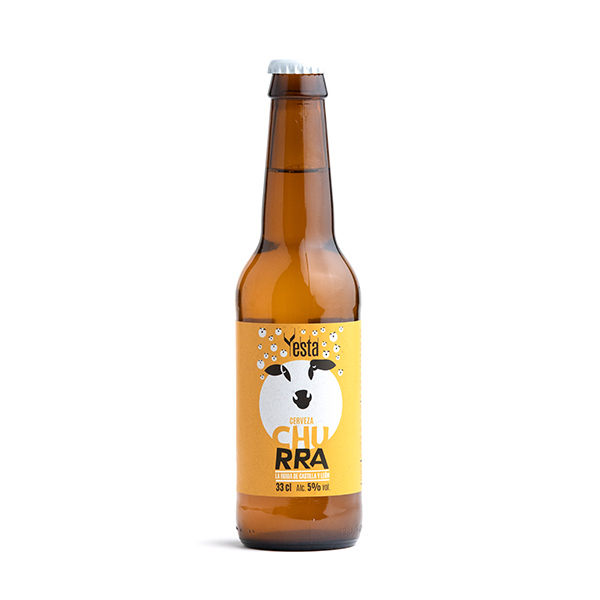 Alcohol Content 5%
Soft and fresh, a different blond beer.
Pure taste obtained by using one type of Malt and one type of hop priorizing top quality raw material.
Medium-light body with persistant white foam. Sweet nuances due to the malt and soft biterness with a pleasent taste. Grapefruit and floral scents. Perfect to match with different types of meat.
Suggestions
Served cold, between 4 y 6ºC.
Slightly tilt the crystal glass. Pour the beer slowly but firmly, creating foam, but not in excess.